Financial Website Directory Ireland
Website Preview . .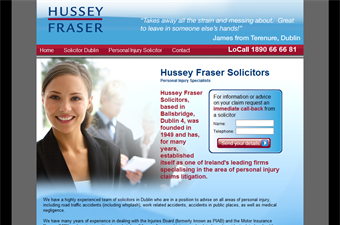 We have a highly experienced team of solicitors in Dublin who are in a position to advise on all areas of personal injury, including road traffic accidents (including whiplash), work related accidents, accidents in public places, as well as medical negligence.
Listing Statistics . .
1120

Listing ID :

16 July 2012

Date Added :

N/A

Site Page Rank :

1

Traffic Out :

1108

Page Views :