Financial Website Directory Ireland
Website Preview . .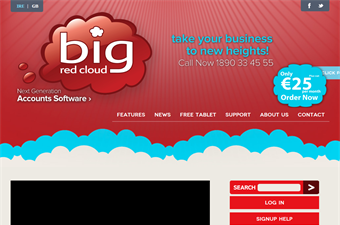 The Simplest Online accounting software has now arrived. Big Red Cloud which has been developed by Ireland's most popular accounts software package on the market today Big Red Book, making accounting even simpler for businesses on the move. Big Red Cloud is now available in Ireland and the UK with a 1 month Free Trial & Support. Sign up Now and bring your business to new heights today.
Address and Contact Details . .
ADDRESS :
Rathdown Hall, Upper Glenageary RD, Glenageary
Dublin
Ireland


TELEPHONE :
1890 334 555


FAX :
+353 1204 8324
Listing Statistics . .
1286

Listing ID :

31 August 2012

Date Added :

N/A

Site Page Rank :

13

Traffic Out :

41031

Page Views :